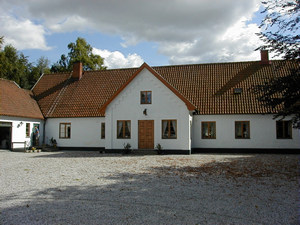 The farm is located in the heart of Skåne and is a typical farm for its area. We farm 170ha ( 340 acres) and own 120ha.(240 acres) We live in a big house built in the early 1800.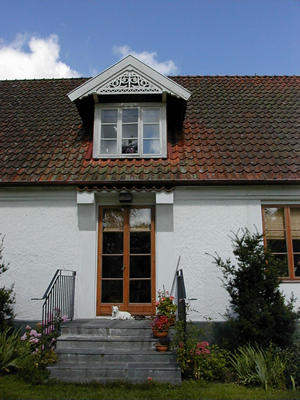 We use 7 rooms downstairs. The rooms upstairs we would happily reserve for You!


We offer 4 big twin rooms with TV. New built Mamsellens and Iris Hortensias room have separate bathroom and Farfars ans Isbergs room have shared bathroom. All the rooms have enough space for extra beds. There are 3 spring-matresses per room. After a good night sleep we serve a big breakfast downstairs in "salen".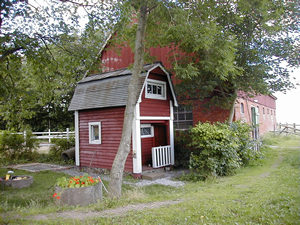 Other houses at the farm is: The stable with 5 stalls for our horses. The barn were we dry our crops. From there you have the best view over the village and accually you can see all the way to Öresundsbron!

(

about 40km away) And then of course the "Pippihouse" that Nils built together with a friend when they were 12-13 years. That is a great playhouse for the girls.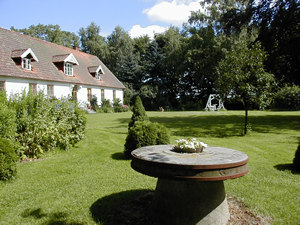 The Frank family moved here in the year 1943. Until 1830 the
farm was owned by Greve Ducker on Ellinge. The Priest and
riksdagsman Gustaf Bromé bought the farm and before he moved
here in 1848 he had built or rebuilt the house and established the
park and garden.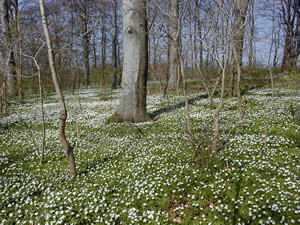 During 1880 the farm was owned by Baron Bror Ehrensvärd who got financially help by his father inlaw, industry owner Eisner in Malmö. N. Mattsson then bought Remmarlöv 10 and when he died Wilhelm de Fine Licht purchased the farm. And in 1943 Nils grandfather Elof Frank bought Remmarl

ö

v 10 and moved here with his wife Iris and 4 children.

Top